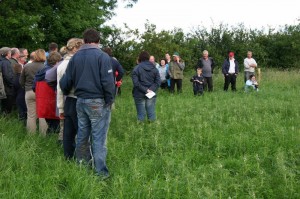 WHAT IOA OFFERS MEMBERS
Organic certification to the highest standard in Ireland and the UK
Information on training and organic farming
Advice and guidance to organic processors and retailers
Technical advice and standards updates through our regular newsletters
IOA is the certification company of choice for the majority of organic producers and processors in Ireland
IOA is influential in developing organic policy in Ireland
We offer a friendly and efficient service to our members together with very competitive fees
IOA promotes organic food and farming in the national and regional media
We publish the award winning magazine Organic Matters
IOA certifies organic school and community gardens
JOIN IOA
For more information on organic certification please contact our office on tel 0906 433680 and we will be happy to send out an Information Pack. If you are a producer, processor, or retailer seeking organic certification please download the relevant application form.
INSPECTION AND CERTIFICATION
Each year our inspectors visit every farmer, grower, and processor who is certified by us. We check all of the farming and food processing activities and ensure that they meet our standards. We also carry out unannounced spot checks on a proportion of our licensees.
If our standards have been met then the operator may market their produce as organic using our logo and a European Union code (IE-ORG-02 and GB-ORG-07 in the UK and Northern Ireland). If the product is imported then packaging or display materials should state the country of origin and the name or code of the recognised inspection body.