Danish organic farmers see how it's done in Ireland
IOA Webmaster
Minister of State, Shane McEntee warmly welcomed a large group of Danish organic farmers in Kilcock today. Meeting on the farm of Alan Mooney, organic beef and cereal farmer, Mr McEntee said Ireland has a lot to learn from other countries with regard to organic production. "We pride ourselves on quality food in Ireland and I know that we need to expand the organic sector and as Minister I want to enable this to happen during my tenure".
Gillian Westbrook, General Manager, IOA stated that she "was delighted to have the group here. Denmark is one of the European leaders in the organic sector 6% of their land is certified organic so farmers and the government are very supportive of organic farming. There is also a new Organic Farming Action Plan being launched shortly in Denmark which has a target to double this area by 2020. The Danes consume the highest amount of organic food per capita in the EU, and nearly 8% of all food sales are organic, worth in the region of €800 million a year. Ireland can learn a lot from Denmark. We are also delighted to be able to show these farmers some of the best organic farms and products in Ireland in return".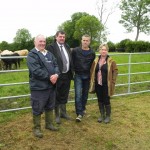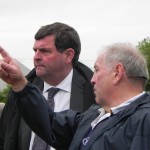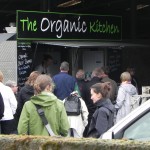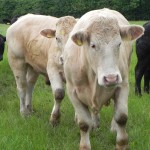 NOTES TO THE EDITOR:
Organic farming is Ireland is different, firstly farms are smaller and secondly they tend to be mixed farms and more diverse. Many organic farmers are processing products and adding value. This is an area of particular interest for the group of Danish farmers who are from the Jutland region. They are primarily beef, dairy and cereal farmers who each farm approximately 200hectares.
Highlights of the visit include a visit to Leenane to view uphill farming at its best on the farm of Bernard King, a trip to the award winning Burren Smoke House, and visits to the production units of two of the most successful cheese organic producers in the country St-tola in Clare and Mossfield in Offaly.
For more information please contact;
Gillian Westbrook
General Manager IOFGA
Tel 087 7819967
www.iofga.org
Grace Maher
Development Officer IOFGA
Tel 087 6125989
www.iofga.org