Latest growth trends in EU Organic Market show huge opportunities for Ireland
IOA Webmaster
Developing a diverse portfolio of high-end premium markets critical to future growth prospects
14/02/2023 – The EU organic market more than doubled in size between 2012 and 2021 as illustrated at Biofach 2023 taking place this week in Nuremburg, Germany. Demand for organic food continued to grow across the EU in 2021 according to new figures released by FiBL – the Research Institute of Organic Agriculture in its annual publication of The World of Organic Agriculture 2023 which shows the EU market to be valued at €46.7 billion (€54.5 billion in Europe), representing a growth rate of 3.6% (3.8% in Europe). The report also cites Bord Bia's reporting on the Irish market up to 2020 which estimates the market to be valued at €235m. Following a Covid bounce both conventional and organic food sales contracted across Member States, but overall positive growth trends remain in the organic retail sector.
Speaking from Biofach, Gillian Westbrook CEO of the Irish Organic Association said. "Increasing EU organic sales in 2021 should send a clear signal to farmers and businesses of the demand for organics amongst European consumers and further afield. While market contraction in some countries can give us pause for thought, it also shows how essential it is that organic enterprises together with Bord Bia and other stakeholders focus efforts on having a diverse portfolio of high-end premium markets and avoid putting all our eggs in one basket".
She added, "It's great to see the positive growth trends across the EU organic retail market in 2021 reflecting the energy and drive of the array of organic companies from Ireland and across the globe that we are seeing at Biofach this year. Every time the Irish Organic Association comes to Biofach to engage with our European and international partners we observe more and more demand for high-quality organic produce. It is now critical that Ireland puts its shoulder to the wheel and ensures organics is at the centre of our clean and green image".
Notes:
For further comment please contact Gillian Westbrook, CEO of the Irish Organic Association at 087 7819967, or by email at gillian.westbrook@irishoa.ie
The 2023 edition of The World of Organic Agriculture: Current Trends and Statistics – the annual edition of organic production and market trends in Europe and worldwide is being launched at the Biofach Congress on February 14, 2023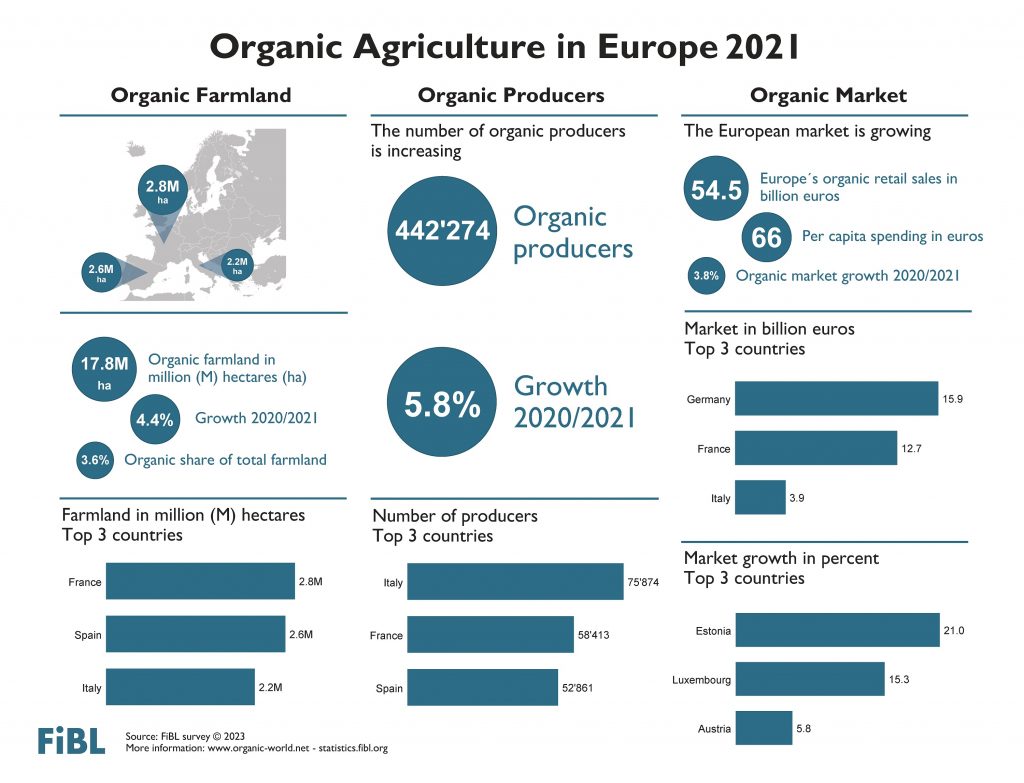 Reporting from Bord Bia in 2021 estimated that the value of the Irish organic market up to 2025 will grow by about 9% annually
BIOFACH is the World´s Leading Trade Fair for Organic Food which takes place this year in Nuremberg from 14 – 17 February 2023. Several Irish companies are exhibiting at Biofach 2023, including The Little Milk Company, Glenisk, Nolan's Seafoods, King of Kefir and Irish Seaspray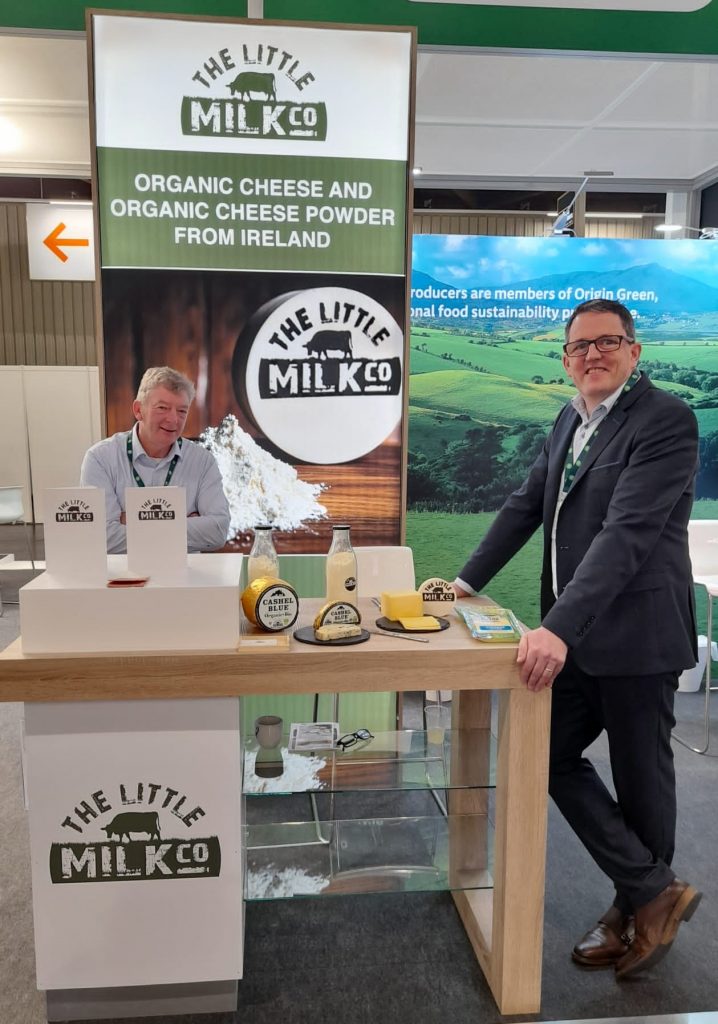 John Liston and Conor Mulhall from The Little Milk Company at Biofach 2023