Organic recipe of the week
IOA Webmaster
This week's recipe comes from the Organic Little One, the company specialise in making great organic baby food. Niamh O Dwyer the director of the company is a great advocate of getting kids involved in cooking and this is an easy way to get started.
Organic Little One Smoothie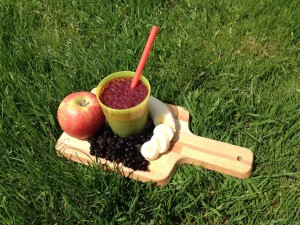 Organic Ingredients:
600ml apple juice
3 bananas
125g frozen blueberries or use fresh and add a few ice cubes.
Method:
Place all the ingredients in a blender and then blend to the required consistency.
Tips and hints:
Great recipe to use up bananas that are about to go over ripe it makes the smoothie nice and sweet, or try with a few spoons of Glenisk vanilla yogurt. Yum!